Young Set Theory Workshop 2011 in Bonn (Königswinter)
Group Pictures
10 group pictures have been made: they are getting smaller and smaller ;-), so I've also provided the "relevant parts" of all the pictures in original resolution (scroll down, and to the right ;-)). They are so-called lossless crops, i.e., the part of the picture displayed contains exactly the data produced by the camera.
In case you want to have the complete pictures, you can download a .zip-file containing the 10 original files (approx. 55 MB). As mentioned above, they do not have better resolution or quality than the ten crops below, the only difference is that they are not cropped.
More pictures I've taken during the conference will be available "soon"...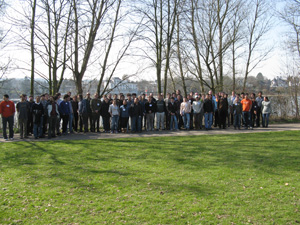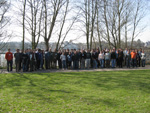 top